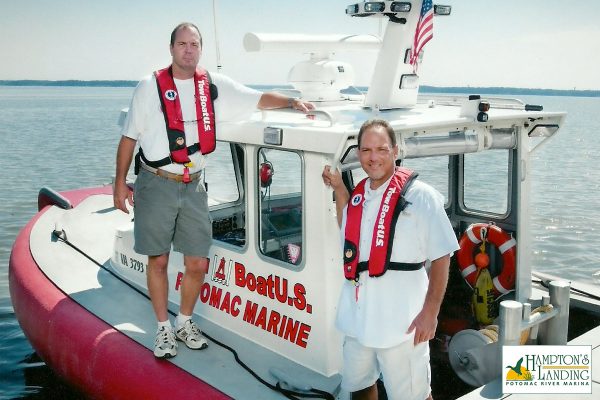 Hampton's Landing Marina is the premier boat towing, salvage, and recovery provider on the Potomac River. Our USCG-licensed captains provide a 24-hour-response capability for boaters encountering issues anywhere on the water between Washington, D.C. and the Route 301 bridge. We are available as "Port Partners" to assist county, state, and federal authorities who are responding to distress calls or other emergencies.
We maintain a fleet of six professional towing and recovery vessels that are equipped to handle any type of stranded, grounded, wrecked, or sunken vessels. We are also the BoatU.S. membership benefits and towing provider for the National Capital region. We recommend all boaters maintain an inexpensive BoatU.S. membership for an enhanced level of safety and security on the water.
Our towing, salvage, and recovery services and capabilities include the following:
24-Hour Boat Towing & Emergency Response
Stranded Vessel Assistance
Expert Grounded, Wrecked & Sunken Vessel Recovery
Professional, USCG-Licensed Captains
Fleet of Six Custom-Designed Response Vessels; Operating from Three Locations
BoatU.S. Membership Benefits Provider for National Capital Region
For more information, please contact us.